In the battle to drive revenue and profits, content marketing is a critically important weapon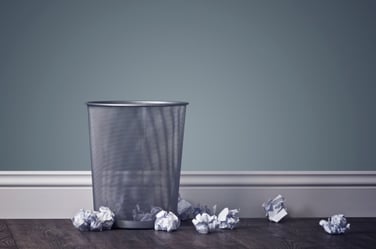 The content on your web pages, blog posts, landing pages and downloadable educational resources gives you an opportunity to attract prospects, build trust with them and answer questions critical to their buyer journeys. Without content, your digital marketing assets would be a series of empty web pages.
Content is everything. If you fail to make it a cornerstone of your marketing strategy, your lead generation efforts will suffer. Unfortunately, far too many businesses don't know how to put the right strategy behind their content.
Here are seven surefire ways to fail at content marketing. Work hard to avoid these at all costs.