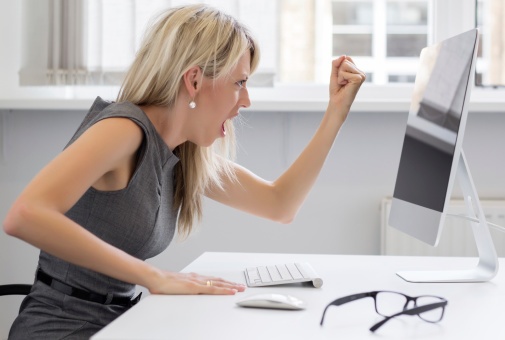 Nowhere Does Unsolicited Email Marketing Fit Into A Well-Thought-Out Inbound Marketing Program
WARNING: This might seem like a rant, but it's not. It's a plea to everyone who insists on sending emails to people they don't know, have never talked to and have no knowledge of their business situation. Just because I might need what you do doesn't mean you can interrupt me or your prospects with unsolicited email marketing.
Please look at this on a risk-reward spectrum. To be more specific, what is the best-case outcome from this type of email campaign, what is the worst-case outcome and what is the most common outcome? The best-case outcome is obviously a new sales lead; not necessarily a sales opportunity but definitely a lead. The worst-case outcome is a pissed off potential prospect who may never do business with you because of the interruption.
Finally, the most likely outcome (from a numbers perspective) is to be simply ignored. This means the email is just deleted with no response. The question you need to ask yourself is this: "Is the return from this type of effort or campaign worth the risk on the bottom end of the risk-reward spectrum?"