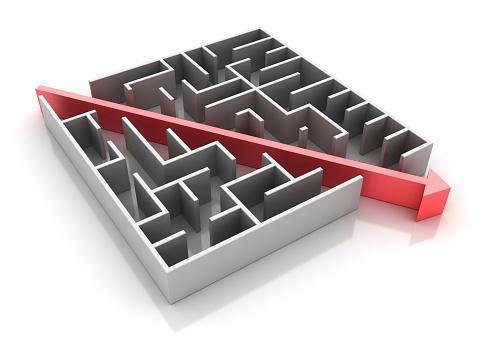 Because Content Marketing Is Simple And Inbound Marketing Is Complex
A quick look at Google Trends data on the searches for inbound marketing vs. content marketing shows that content marketing has been consistently more searched than inbound marketing. In fact, it's usually by a factor of 2 to 1.
In 2012, both phrases started gaining popularity, but content marketing continued to get many more searches than inbound marketing. I was curious — what would cause that? Why would content marketing be more popular and what's contributing to keeping this trend consistent over the past four years?
Back in July of this year, I wrote a blog article titled "Content Marketing Vs. Inbound Marketing: What's The Difference?" that remains the number two ranked page for the phrase "content marketing vs. inbound marketing." But the differences don't explain why one piece remains more popular than the whole.