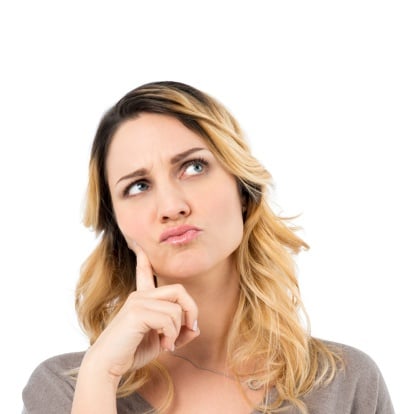 You Can't Get Results From Inbound Marketing Without Agile; Yes, It's That Important
If you asked 100 marketing people from either in-house teams or inbound marketing agency teams "are you doing Agile marketing?" most will answer "yes, of course." They don't mean to be deceptive in any way. They truly believe that the way they execute is Agile, and perhaps it is to some extent.
But that's not really what the question intends to uncover. The question is very specific. Are you doing Agile marketing? To be even more specific: Do you use Scrum or Kanban? Do you have daily stand-ups? Do your teams run weekly or bi-weekly sprints? Do they have retrospectives at the end of the sprints? Do you do sprint planning? Do you use a backlog of tactics and is this groomed on a regular basis? These questions tend to produce different responses and most of those include the look on the woman's face above.
Let's start at the beginning. What is Agile marketing?