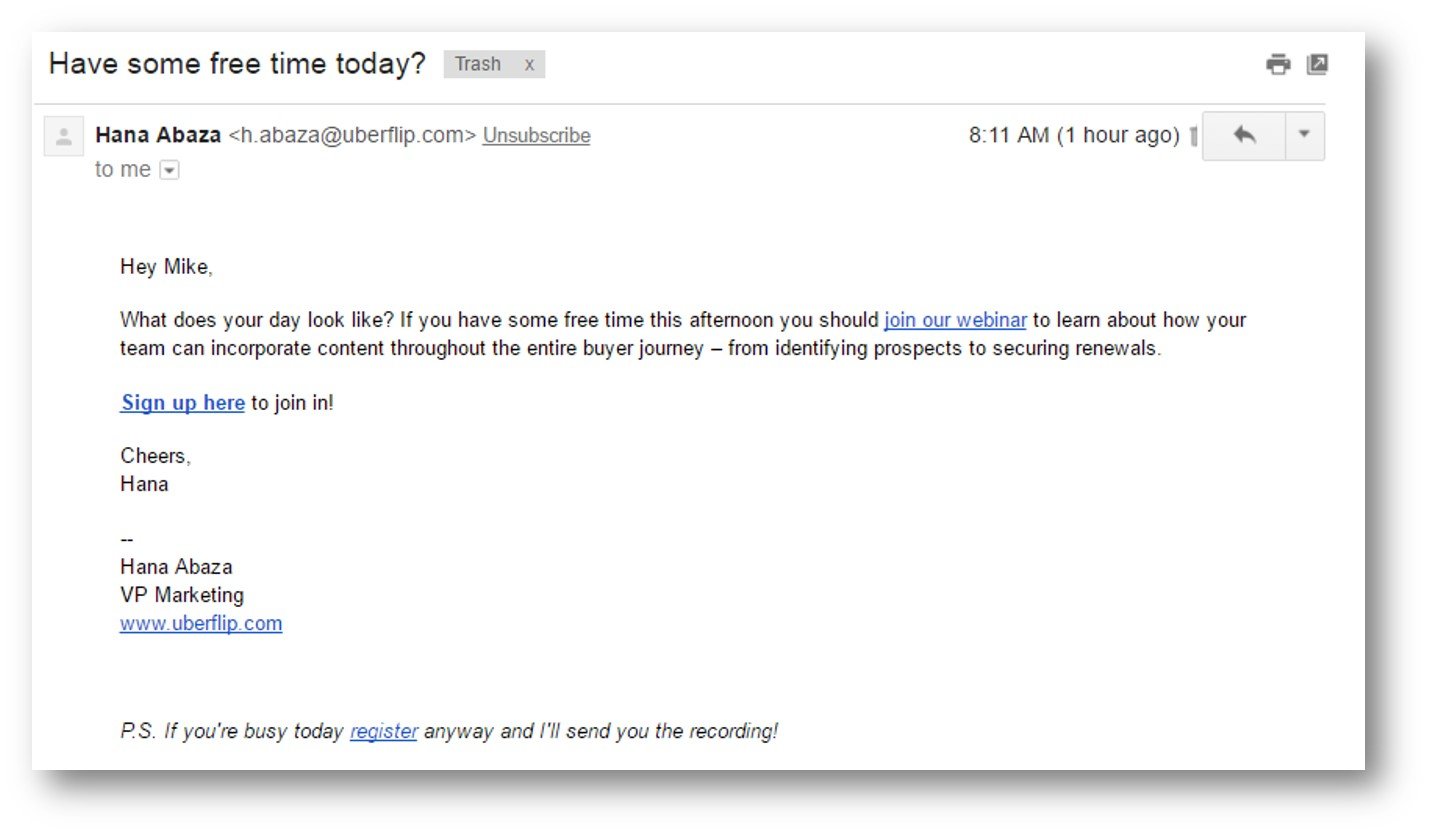 Five Mistakes You're Making With Plain-Text Emails And How To Fix Them Today
Everyone has seen these. There's been an explosion of them over the past six months. What looks like like a personal email arrives in your inbox, you open it, and even though it sounds like they know you, you don't have any idea who the sender is, who their company is or why they're emailing you.
You've seen these, right? I included one from I got from Uberflip yesterday down below.
Clearly someone, somewhere decided that this type of unsolicited emails is better than designed HTML unsolicited emails as an email marketing strategy.